dark kitchen
THE 2.0 PROFESSIONAL
KITCHEN
SPECIAL KITCHEN RENTAL FOR HOME DELIVERY
Dark kitchen, Ghost kitchen or Cloud kitchen; so many names for those kitchens that bear witnesses to the booming of home delivery services. Thanks to those "new" 2.0 kitchens, developing a catering activity in dynamic catchment areas without massive investments gets easier.
2 TYPES OF SOLUTION
ANYWHERE IN FRANCE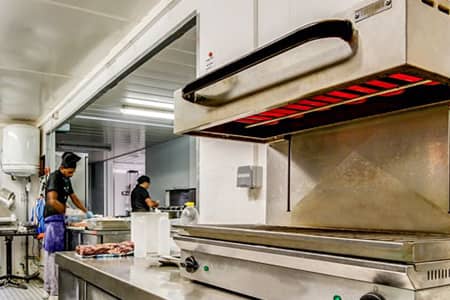 Adapting your current kitchen to the delivery option
Assessment of the need for equipment
Installation
1 to 36 month rental (with maintenance and insurance in entrusted property)
Adjustment & modularity
Replacement
Read more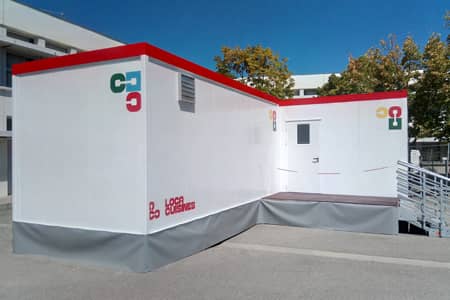 Ghost kitchen installation on site
- Need and feasibility assessment
Installation of 18 SQM modules
6 to 48 month rental (with maintenance and insurance in entrusted property)
Adjustment & modularity
Replacement
Read more
HOME DELIVERY, A CRISIS-RESISTANT TREND
The restaurant industry is one of the most suffering industries during the Covid-19 pandemic. A 75% drop in turnover has been recorded for restaurant owners. But one part of the industry seems to be making it through: the delivery market.
This crisis has confirmed the meal delivery as a new trend since nearly half of the French population used the online ordering service for the first time during the lockdown. The numbers speak for themselves and traditional restaurants have no other option than to adapt and offer take-out (drive-through or click&collect) or meal delivery.
But the lockdown and the new "working from home" activity have left some areas emptied of their usual guests. To further develop their activities, the catering professionals (franchisees, caterers, restaurant owners...) must accept the hard truth of lost clientele and tailor their cuisine and offer to a confined population. This is where order processors like Deliveroo, Uber Eats and Just Eats provide customers on a silver platter.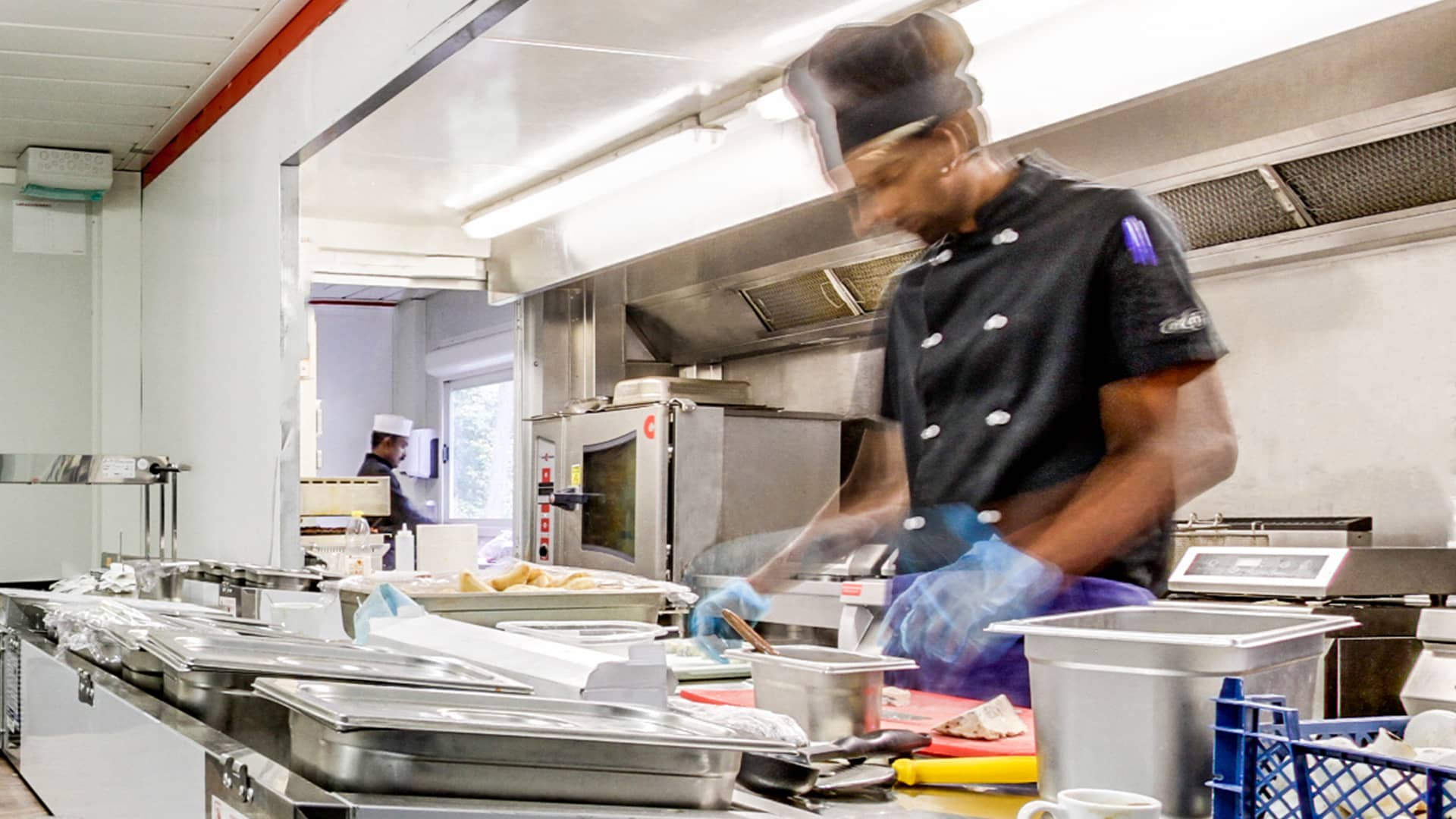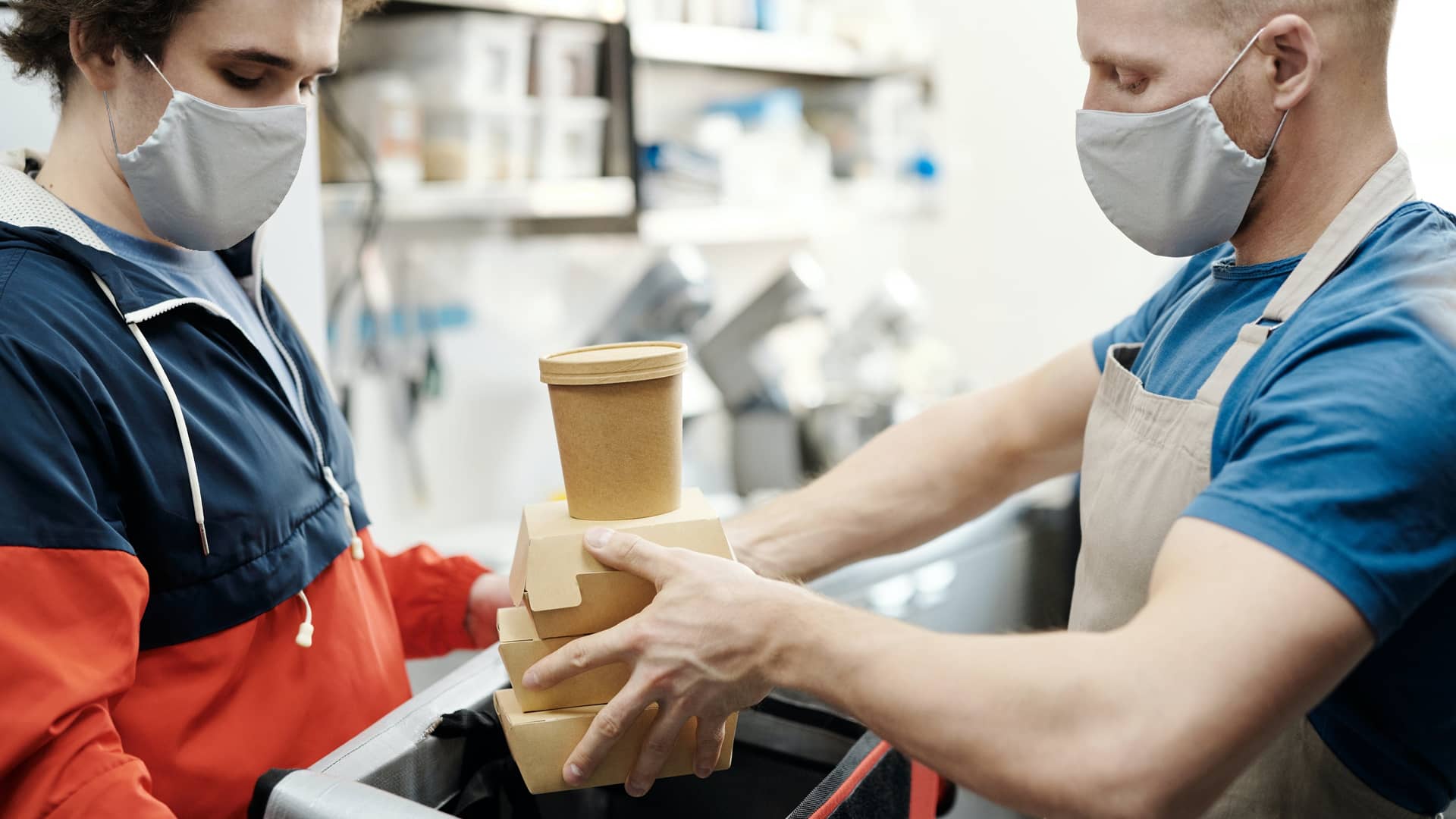 IN A VIRTUAL RESTAURANT, WHAT MATTERS THE MOST IS THE KITCHEN
These professional kitchens are fitted out in a modern and functional way, optimized for the delivery of meals at home and above all respectful of health standards.
And this is when a Ghost kitchen makes total sense since it must only address the flow of deliverymen without combining it to flows of waiters like in a traditional kitchen that tries out click and delivery for the first time. The Ghost kitchen is a true revolution for restaurant owners.
Indeed, they are expanding their activity in the delivery market thanks to their reputation on the traditional market. Their customers are delighted to be able to order a dish from their favorite restaurant, and restaurant owners can develop another brand in the same Cloud kitchen; a brand that they can promote through online ordering processors in order to reach new customers.
SURF THE WAVE OF MEAL DELIVERY AND KEEP YOUR POCKETS FULL
As witnesses of this disruptive new consumption pattern, traditional restaurant owners care to adapt to this phenomenon, which is increasingly eating away market shares in the restaurant business. But how do you embark on the Ghost kitchen adventure? It is now possible to rent a Ghost kitchen, as provided by the specialist of pre-equipped kitchen laboratories rental, Locacuisines.
As a real "lab" allowing you to test yourself, these infrastructures sometimes bring together several "virtual kitchens" in a single unit. Several typical configurations are offered for a variety of options, from Mexican cuisine to sandwiches, through traditional cuisine. They are the solution to demanding customers, providing a wider variety of options available instantly.
Immediately operational, you can rely on a single agent for the whole study, rental, configuration and after-sale services. With a much higher pace than a food truck and an investment ten times lower than in a traditional restaurant, Cloud kitchens force restaurant owners to boost customer relations on social networks, the main "engagement" channel.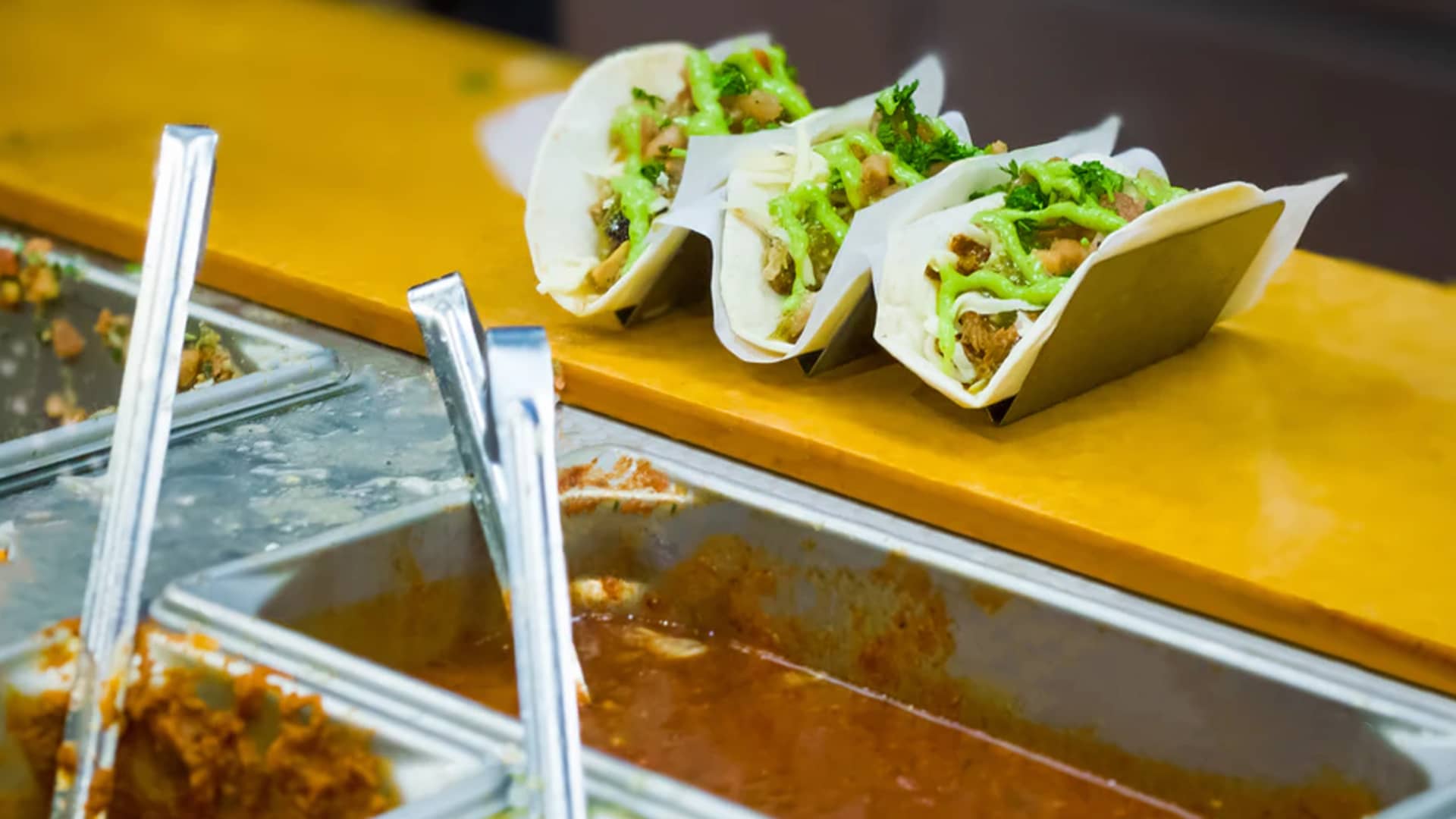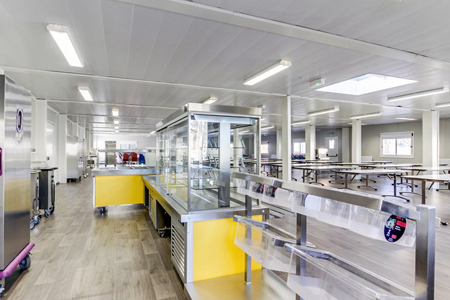 PROFESSIONAL MOBILE KITCHEN RENTAL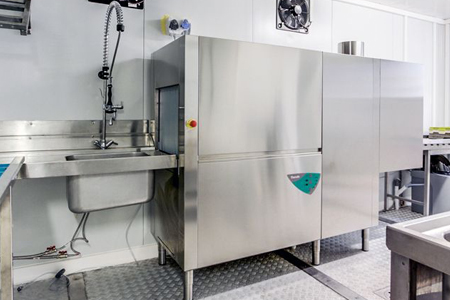 Professional Cooking Equipment Rental
You need
further information
or you want
to start your project ?